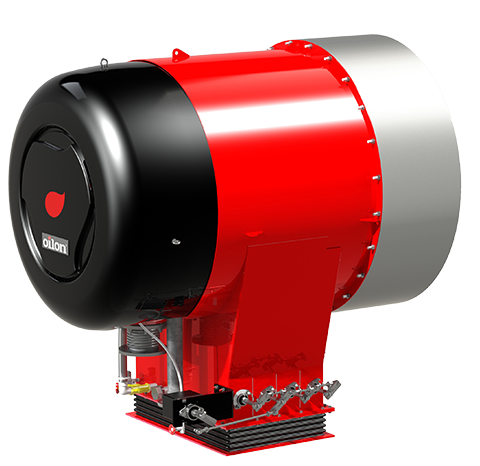 Oilon ACE presents the latest low emission technology. The typical NOx emissions are less than 60 mg/nm3, ref. 3% O2 and less than 30 mg/nm3 with external Flue Gas Recirculation (FGR). As a result of well completed combustion the CO emissions are also on a low level. Oilon ACE is mainly used in water tube and fire tube boilers, but is suitable in other applications as well.
Capacity range: 2.7 – 307.1 MMBtu/h
Applications: e.g. water and steam boilers, hot air generators, thermal oil boilers, and power plant boilers.
Wide flame adjustment range
Wide capacity range
Unique design in the combustion head
Extremely low emissions