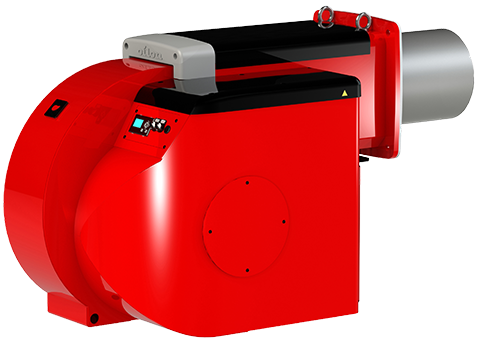 Stream series burners have a particularly low noise level. Automation (WD3x) is integrated to the burner to facilitate installation, use and maintenance. If desired, the burner can be supplied with a separate automation (WDx00). Electronic fuel and air ratio control provides good energy efficiency and reliable operation of the burner. The Low-NOx burners in the series comply with the class 3 (EN676) requirements.
Capacity range: 1.2 – 18.8 MMBtu/h
Applications: e.g. water and steam boilers, hot air generators and thermal oil boilers.
Digital combustion control – optimal combustion efficiency
High quality components – Long lifecycle
Excellent price / quality ratio
Service friendly design – easy access to all components
Experience in special fuels
Global service network
Fully tested before delivery
Reliable and proven technology