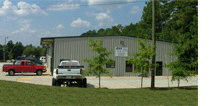 BSI Mechanical Sales and Service, Inc., located in metro Atlanta, Georgia; was founded on the principles of providing unprecedented customer service to the boiler and mechanical room market within the state of Georgia. We are proud to say that BSI Mechanical Sales and Service, Inc. is the Commercial Industrial Distributor for the Grundfos, Peerless, and Paco Pumps for the state of Georgia. Grundfos Pumps is the largest pump company in the world and is the undisputed leader in the boiler feed pump industry. Our sales representatives have been trained by factory specialists in order to be able to provide the best possible solution for all your pumping needs. Give us a shot and you'll see why BSI Mechanical Sales and Service will soon be your one stop shop for all your boiler and mechanical room needs.
BSI is not just a pump distributor. BSI is the distributor for Superior Boiler and Triad Boilers of all sizes. We offer Superior and Triad boilers from smaller vertical boilers all the way up to the large wet back scotch marine commercial steel boilers. Superior Boiler also offers a condensing boiler line, boiler room ancillary equipment, and complete boiler room skid packages If you are having trouble finding a product, we are the place to call. We specialize in saving you time and money by locating those hard to find products for you. You'll find that our team is relentless in the pursuit of that elusive part.
BSI Mechanical Sales and Service is located in the metro Atlanta area, but our sales representatives are available to meet directly with you at any time to help resolve your boiler or mechanical room needs. We know the importance of having a specialist who can help you when you need it most. Further, BSI sales representatives are available by phone virtually 24 hours a day. Our goal is to make certain that we are there for you when you need it most.
We hope you'll take the time to get to know us at BSI. We know you'll keep coming back once you've seen how hard we work to make sure you have the right answers fast. BSI Mechanical Sales and Service will soon become your number one supplier through hard work and a great attitude. We look forward to serving your account soon. Give us a call at (678) 213-4026.