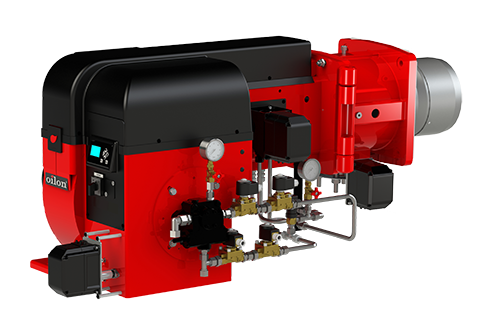 Burners in series 130 – 280 are monoblock type fully automatic light fuel oil, heavy fuel oil, gas or dual fuel burners. Capacity regulation possibilities are two-stage (H) or modulating (M). Control automation is either integrated into (H and WD3x models) or separated from the burner (WDx00) For features such as being able to see burner's status information and connecting the burner to a remote surveillance system, choose separate automation. The Low-NOx burners in the series comply with the class 3 (EN676) requirements.
Capacity range: 1.2 – 12.49 MMBtu/h
Applications: e.g. water and steam boilers, hot air generators and thermal oil boilers.
Digital combustion control – optimal combustion efficiency
High quality components – Long lifecycle
Excellent price / quality ratio
Service friendly design – easy access to all components
Experience in special fuels
Global service network
Fully tested before delivery
Reliable and proven technology